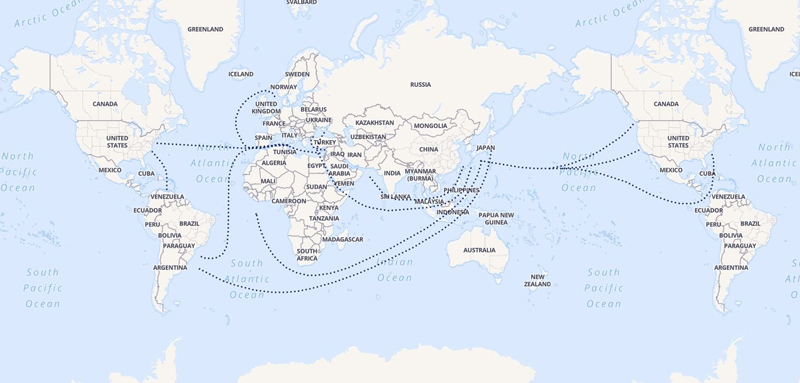 Orders worth more than $99 are free of shipping and tax included.

We accept VISA, AMEX, Mastercard, Discover, ApplePay, and PayPal.

We'll email you the tracking details once your order has shipped.You can track your shipping information at any time.

Shipping for both domestic and international orders is available. We ship to all countries in which a valid address can be located and delivered to. When checking out, please include as much information as possible about your address. Please make sure the address is accurate.

Current estimated shipping time for most orders is 1 - 2 weeks. Due to high demand of our products, order processing can take up to 12-24 hours to complete. Once your order is processed and shipped out, you will be sent a "Shipment Confirmation" email with tracking information included. Our logistics team is working extra hard on getting all the orders out as soon as possible!


If you haven't received the message of "confirm delivery" for several days after placing an order on our website, please don't worry. We are already processing your order. Because we have different warehouses in the United States, Europe and China, supplements and electronic products are sensitive goods, we need 3-5 days to transport the goods to your country through the special aviation line, and then deliver the goods by express. Only then can there be a logistics order number, and then click to confirm the delivery. If you can't wait, you can email me at any time: [email protected]
We use DHL/TNT/EMS to ship out our orders.
Please provide your complete name, shipping address (specific to your country of origin), and phone number. An invalid or incomplete address can delay the delivery of your shipment or even have it returned to sender by the carrier. If an order is returned to sender for an incomplete/invalid shipping address, the original shipping cost will not be refunded.
When you receive the goods, please check the package carefully to make sure there is no damage. If there is any damage, please do not sign for it. At the same time, take photos with your mobile phone and contact our customer service immediately.
Please note that shipments may be held in customs until you, the ordering party, pay the VAT (value added tax). The VAT is usually paid when the postal carrier delivers your mail, however the shipment may be held by customs until the VAT has been paid for. That will depend on how each individual customs office handles their shipments.
Therefore, if you encounter the situation of customs tax deduction, please pay by yourself first, and then contact our customer service, and we will give you a tax refund, because all our commodity prices are tax inclusive, so you don't need to pay additional tax.
If your package is detained by the customs, please contact the customer service, and we will refund or resend it for you according to the situation.