Are you still suffering from hearing loss?

Are you struggling to find a cost-effective hearing aid?

Unfortunately, the market is full of many hearing aids with low quality and high price, especially those below $300. Many of them are just a sound amplifier. They don't have digital chips and can't reduce noise, which will greatly damage your residual hearing. If you want to have a cost-effective hearing aid, then the following one will be your best choice!

This ​smart hearing aids feature a advanced digital chip and moving iron speakers, which are very conducive to noise reduction, offering people with mild and moderate hearing loss a clear conversation. A lightweight design and ergonomics can make you more comfortable to wear. It is an ideal hearing companion for people with hearing impairment who listen to music, talk or watch.

Double Noise Reduction
Equipped with the advanced smart chip, active noise reduction and anti-whistle function, the noise reduction is 30% higher than usual. You can enjoy the clearest sound. Suitable for all kinds of people with poor hearing, the angle of the earplugs can be adjusted, suitable for left and right ears.

Smart Touch Control
You can choose 4 types of volume to ensure that you can hear clear sound in different volume environments. Comfortable volume, easy to wear anytime, anywhere.

Tinnitus Masking
Have ringing in your ears? Our hearing aid boosts the sound around you to help overcome the sound of tinnitus and make it less noticeable.

Friendly Design
Designed fully fits the structures of the human auricle, the overlook appearance looks like normal Bluetooth earplug, which can protect your privacy without embarrassment

. The rounded curvature and lightweight can release the pressure on the ear, comfortable to wear for a long time. You can wear glasses without conflict. It's firmly inserted into the ear and won't fall out whether you're sitting or running.

Magnetic Charging
Put the hearing aid in the charging box for quick charging, portable and convenient to be charged anywhere at any time. Charging box provides 4-5 times charging for hearing aids.

Gift Design
The product design is fashionable and the outer packing box is exquisite. It is especially suitable as a gift for the elderly or friends.

Affordable Price
Hearing aids in the market are expensive, and the price of $500-2000 is unbearable. Our hearing aid is only $398, but it has first-class performance and configuration, which is very cost-effective.

Hassle-free Warranty
We have a professional and patient after-sales team. 1 Year Manufacturer Warranty, 3 months Hassle Free Return policy. Choose us ensures that it is risk-free purchase valid for all customers.


SHIPPING
Global free shipping for orders over $99, orders are shipped on the same day before 6 p.m., global arrival in 5-10 days.If you are not satisfied within 180 days, you will receive an unconditional refund.

AFTER-SALE SERVICE
If you are not satisfied with our products, you can apply for a refund! If you are satisfied with our products, please continue to buy, or share with friends to support us. Thank you very much!


Click to place an order now, It will restore you a clear world!

This Smart Hearing Aid buy 3 get 1 free! 4 pieces will be sent by default when shipping!

Please rest assured to buy!

Q&A:

Why does the hearing aid have loud screeching sound ? How to solve?
Because the contact part of the earplug and the ear canal is not completely closed, the sound amplified by the hearing aid leaks from the gap and is amplified again by the microphone, so there will be a howling sound.

Solution:
1. Turn the volume to minimum first, then turn on the switch after wearing it well.
2. Choose suitable earplugs to keep the ear canal sealed.

How to Care for Hearing Aids?
1. Dryness: Hearing aids are electronic products and are prone to moisture. Pay attention to waterproof, moisture-proof and dust-proof.
2. Cleaning: Use a small brush to clean the earwax inside and around the sound hole of the hearing aid.

How long can I wear it every day?
It is recommended to control it to 1-3 hours a day for the first week of wearing it, and extend it to about 5 hours a day after a period of use, depending on your own situation.
According to many customer tests, you will get used to it after 2-3 weeks.

PACKAGE:
2 x rechargeable hearing aids for seniors and adults ( Same left and right )
1 x USB cable
1 x portable charging box
1 x packing box
1 x instruction manual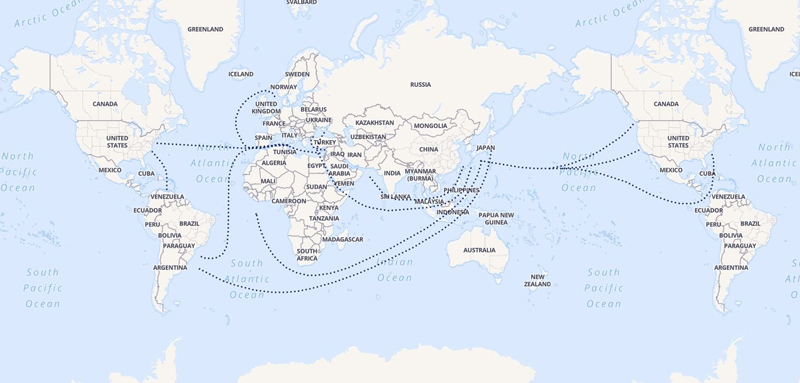 Orders worth more than $99 are free of shipping and tax included.

We accept VISA, AMEX, Mastercard, Discover, ApplePay, and PayPal.

We'll email you the tracking details once your order has shipped.You can track your shipping information at any time.

Shipping for both domestic and international orders is available. We ship to all countries in which a valid address can be located and delivered to. When checking out, please include as much information as possible about your address. Please make sure the address is accurate.

Current estimated shipping time for most orders is 1 - 2 weeks. Due to high demand of our products, order processing can take up to 12-24 hours to complete. Once your order is processed and shipped out, you will be sent a "Shipment Confirmation" email with tracking information included. Our logistics team is working extra hard on getting all the orders out as soon as possible!


If you haven't received the message of "confirm delivery" for several days after placing an order on our website, please don't worry. We are already processing your order. Because we have different warehouses in the United States, Europe and China, supplements and electronic products are sensitive goods, we need 3-5 days to transport the goods to your country through the special aviation line, and then deliver the goods by express. Only then can there be a logistics order number, and then click to confirm the delivery. If you can't wait, you can email me at any time: [email protected]
We use DHL/TNT/EMS to ship out our orders.
Please provide your complete name, shipping address (specific to your country of origin), and phone number. An invalid or incomplete address can delay the delivery of your shipment or even have it returned to sender by the carrier. If an order is returned to sender for an incomplete/invalid shipping address, the original shipping cost will not be refunded.
When you receive the goods, please check the package carefully to make sure there is no damage. If there is any damage, please do not sign for it. At the same time, take photos with your mobile phone and contact our customer service immediately.
Please note that shipments may be held in customs until you, the ordering party, pay the VAT (value added tax). The VAT is usually paid when the postal carrier delivers your mail, however the shipment may be held by customs until the VAT has been paid for. That will depend on how each individual customs office handles their shipments.
Therefore, if you encounter the situation of customs tax deduction, please pay by yourself first, and then contact our customer service, and we will give you a tax refund, because all our commodity prices are tax inclusive, so you don't need to pay additional tax.
If your package is detained by the customs, please contact the customer service, and we will refund or resend it for you according to the situation.

We have perfect return service.
We promise your money back if the item you received is not as described, or if your item is not delivered within the Buyer Protection period. You can get a refund 15 days after the claim process finishes. This guarantee is in addition to and does not limit your statutory rights as a consumer, as granted by all mandatory laws and regulations applicable in your country of residence.
If you want to return the goods, please feel free to email our customer service( E-mail:
[email protected]
)
We accept cancellation of orders before the product is shipped. If the order is cancelled, you will get a full refund. If the product has already been shipped, we will not be able to cancel the order.
If you cancel the order before the goods are delivered, you will receive a refund within 15 days after your application.
If due to our reasons, the received goods are damaged or incorrect, consumers do not need to bear the freight.
For returns caused by consumers, such as the wrong phone number or address, the freight will be borne by consumers. The specific cost is subject to the courier company you choose.
When returning goods, please keep the outer package intact without affecting the secondary sales.
When returning goods, please negotiate with the customer service of our website to determine the choice of express company. Try to choose the express company with cheap freight, such as EMS.
The refund will be returned to your bank account within 15 days after we receive your returned goods.
If you have not received a refund, please check your bank account again first.
Then contact your credit card company, it may take some time for your refund to be officially released. Next contact your bank. There is usually some processing time before refunds. If you have completed all of these operations but have not received a refund, please contact us.
If you are not satisfied with the goods and need a refund, please contact our customer service to get the return address and don't return the item to the address listed on our webiste .
Return Address: intersection of Luyuan road and Fengye street, Dahe Road, Huiji District, Zhengzhou City, Henan Province PRC
Tel: (86) 0371-63670228
Email Address:
[email protected]